Travel »» Air Travel Essentials
While going for a travel you may need a wide variety of things. There is a great need of all these essentials. Whether you are going for a week or a fortnight, there are various accessories which have to be taken along with you. If you are going on a trip by plane, you are going to want to have some necessary supplies for where you're headed. The bag or suite case that will carry the necessary accessories should be made of fine material so that it does not tear away while carrying. It should have proper locking facility so that no one else can open it. There is various type of baggage that is available in the market that has security locks installed. This lock provides travelers with the freedom to protect and secure their bags while allowing airport security scan. If you are carrying your laptop with you, then take a spare bag for it. Traveling with your laptop is easy and comfortable with a lightweight yet sturdy, well-padded bag that protects your portable "brain," and padded shoulder straps to protect your body.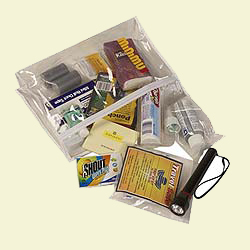 The baggage which has to be carried should firstly contain clothes. Clothes should be comfortable. A person who is setting out for a journey must first investigate the climatic conditions where he is going to visit. The clothes should be carried according to the climate of the place of travel. Warm clothes should be carried if you are visiting some cold countries. There should be clothes for every member. Take some comfortable clothes which you can wear during rest hours. Other essentials include proper medication. A person should always carry his medicines that can be used in the hour of need. Sometime a person may suffer from a particular ailment so he must be taking a particular prescription. Proper baggage of medicines with doctor's prescription should be taken.
Then other requirements are kids' accessories which are very useful while traveling. A small, straightforward medical kit put together with special thought for children's ailments is a wise thing to carry.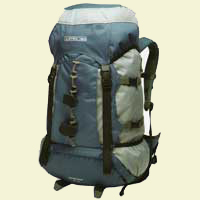 Make sure that you know the appropriate children's dose of any medicines you are carrying, and that they are in fact suitable for children. Toddlers need extra care while traveling. Pack a different bag for toddlers carrying baby feeders, diapers, baby towel, baby soap, baby sleeping bag. For younger children pack various things like coloring or activity book stickers, small cars, plastic animals, dinosaurs or dolls. You can also take chewy sweets, spill resistant cups and inflatable neck cushion.
There are lots of other things that need to be kept in mind before setting out for a journey. See the validity of passport and do not forget to take it on board. Take your air tickets with you before you make a departure for the airport.Keep handy bags with you which will include some essentials including makeup kit, sewing kit, tissue pocket pack, small towel and baby products. You can keep this bag with you while traveling.Don't forget to take your wallet, credit cards and other necessary documents.
A 60-hectare area, formally called the Moscow International Business Center, will contain the square footage of almost 20 Empire State Buildings, including several thousand hotel rooms and enough residential space for 4,000 .